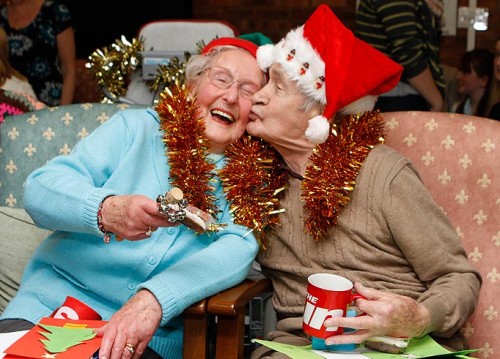 Talking About Care for a Loved One this Christmas 
Christmas and the New Year are the times of the year when many families meet, and this leads to the discussion that a loved one needs care support or increased care support. 
Care is available from many care providers and a look on www.Yell.com will bring up the care providers in your local area. 
If you live in a rural or remote area of the country the list of available care providers will be significantly reduced and as a family, you may think that a move to a residential care home is going to be the answer to the support needed. 
This is not necessarily the situation. Live-In Care, having care workers supporting you in your own home, is the alternative to making the often-sad exit from your home of choice, your own. 
Live-In Care workers will help with your personal care needs, your domestic tasks and can provide companionship. Your home and how you wish to live in your home and surrounding community is respected. 
Able Community Care has been providing Live-In Care packages throughout the UK for 39 years. We introduce appropriate carers into your home on a fortnightly basis and our objective is to provide you with a rotational system of carers who you have chosen to support you. 
Our website gives you detailed information and if you wish we can also send you our information brochure. If you have questions, please give us a call on 01603 764 567 and we will be happy to answer them. 
Able Community Care has provided millions of hours of reliable care support throughout the UK and beyond.
Wishing everyone, young and old, a very Merry Christmas