Sunflower Competition
The weather is miserable, and we are being given Coronavirus guidance from many different organisations all pointing to possible gloom and doom. So, for a little bit of fun for the next few months, enter our Sunflower competition.

Able Community Care has been 'growing' for forty years and as part of our celebrations we are offering a tiny packet of free sunflower seeds to anyone who would like to enter our Tallest Sunflower Competition.
The Prizes for the tallest sunflower are, for 16 yrs and under a £100 amazon gift voucher, for over 16 yrs, a bouquet of flowers once a month for 6 months for the winner or to be sent to any loved one.
For your free seeds and further details email to info@ablecommunitycare.com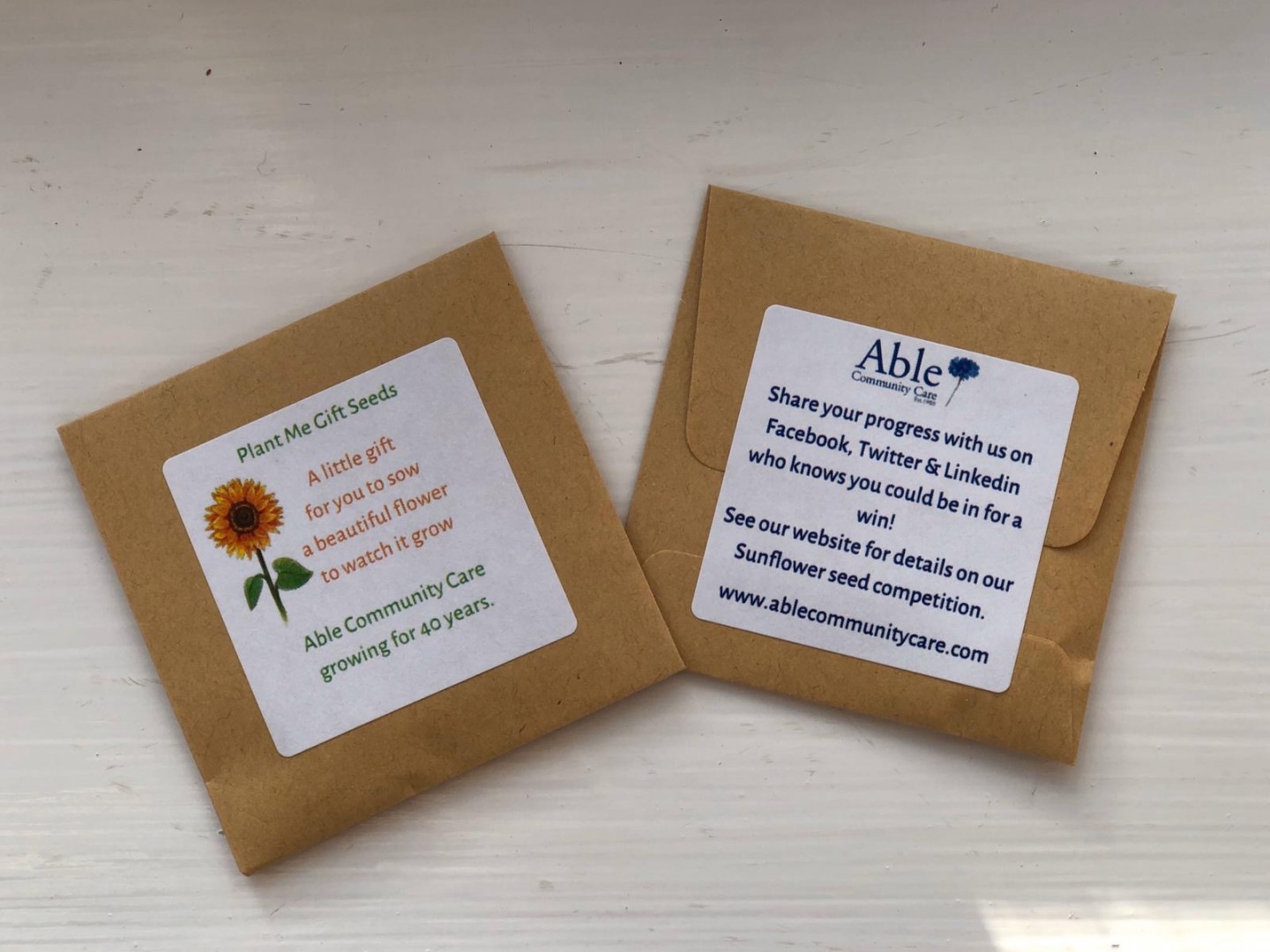 Able Community Care provider of nationwide, Live-in Care Services since 1980
Brochures about our services are also available by emailing to info@ablecommunitycare.com